Hempel Yacht is proud to announce that our premium biocide-free antifouling – Silic One, is recognised as the most efficient solution against fouling on ships and boats for the Baltic sea environment! 

The study from the University of Gothenburg, the Swedish Environmental Institute IVL and Chalmers investigated whether biocide-free silicone paints on the hulls of ships and leisure boats are a viable alternative to copper-based bottom paints to combat fouling. 

The study was carried out over a year at three sites in the Baltic Sea region and the Skagerrak and the results have been published in the scientific journal Marine Pollution Bulletin.
"This means that we now have a great opportunity to drastically reduce the release of the heavy metal into our sensitive sea. This is the first independent scientific study to show that silicone paint is more effective than copper-based paint in the Baltic Sea region"
Maria Lagerström, researcher in marine environmental science at Chalmers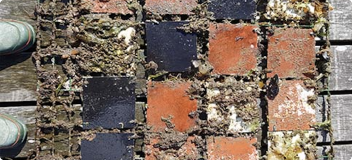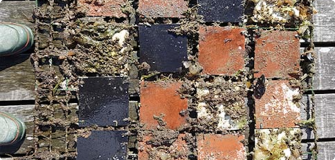 A Chalmers-led study shows that an environmentally friendly antifouling paint is more effective against fouling than a traditional copper-based paint. The black surfaces are coated with biocide-free silicone-based paint, the red surfaces are coated with copper-based paint and the white surfaces have no antifouling treatment. The picture was taken after two years of exposure in the sea. 
Photo:  IVL, Anna-Lisa Wrange  
Hempel has once again proved to be the leading innovator of high performance coating for yachts with minimized impact on the environment.
These test results, and the fact that it comes from the Swedish Environmental Instutute Institute and University of Gothenburg is the additional and continual proof that Hempel's Silic One is the product to have on your boat.
You can read more info about the research on the Chalmers official website here.
The scientific paper 'Are silicone foul-release coatings a viable and environmentally sustainable alternative to biocidal antifouling coatings in the Baltic Sea region has been published in the journal Marine Pollution Bulletin.
About Chalmers
Chalmers University of Technology in Gothenburg conducts research and education in technology and natural sciences at a high international level. The university has 3100 employees and 10,000 students, and offers education in engineering, science, shipping and architecture. With scientific excellence as a basis, Chalmers promotes knowledge and technical solutions for a sustainable world. Through global commitment and entrepreneurship, we foster an innovative spirit, in close collaboration with wider society. The EU's biggest research initiative – the Graphene Flagship – is coordinated by Chalmers. They are also leading the development of a Swedish quantum computer. Chalmers was founded in 1829 and has the same motto today as it did then: Avancez = forward.