Description
Hempel's Profair is a light weight two-component, epoxy filler with good adhesion and water resistance. Easy to sand when fully cured.
Features

1. As a filler and fairing compound for profiling large areas. 2. For detailed fairing where structural strength and flexibility is required. 3. Can be applied to a film thickness up to 25 mm without sagging.

Recommended use

Suitable on glass fibre, hardwood, steel and other rigid materials. For interior and exterior use above and below the waterline.

Product info
How to
From basic explanations to high end tricks of the PRO's, Hempel bring useful tutorials of the yacht painting process. If in doubt, check this section out, we have just what you need.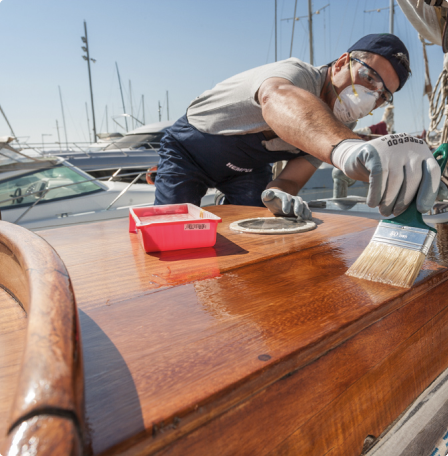 Tell us where you are or navigate on the map. You will find a Hempel retailer nearest to you.