Silic One for propellers
If the propeller is already painted with Antifouling, remove old antifouling.
Clean with Hempel's Pre-Clean (for aluminium propellers make sure that Hempel's Pre-Clean has been thinned 1:20).
Create a palpable roughness by abrading with 40 sand paper or other mechanical methods, preferably abrasive blasting. Wash with freshwater and allow to dry, before applying relevant specification as below. Apply as fast as possible the primer to avoid oxidation.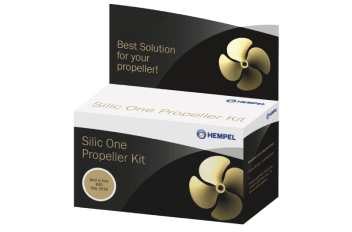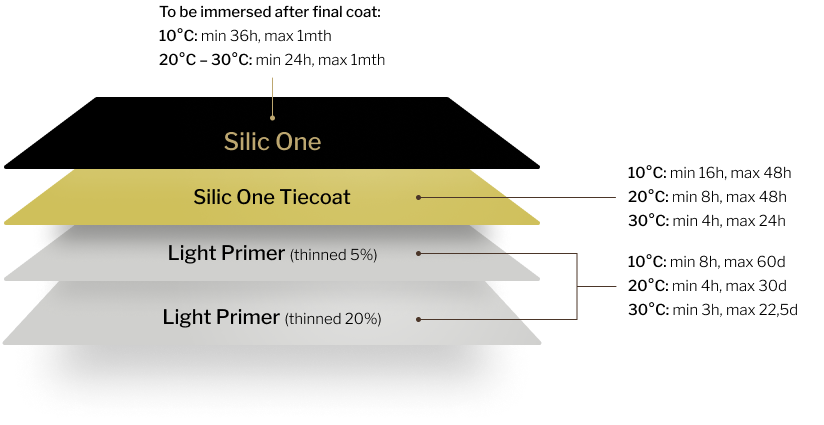 View products
Hempel's Light Primer 45551

Hempel's Light Primer is a two-component, epoxy high build solvent based primer and undercoat. Helps prevent osmotic blistering in glass fibre. Protects against general corrosion.
Hempel's Silic One Tiecoat

Hempel's Silic One Tiecoat is a high solid, silicone based tiecoat for Hempel's Silic One. Secures adhesion between Hempel's Light Primer or Hempel's Silic Seal and Hempel's Silic One.
Hempel's Silic One

Hempel's Silic One is a biocide free, high solid, fouling release coating. Based on silicone, a hydro gel micro layer provides a smooth, low friction surface which prevents organisms attaching to the hull and propellers. Service life of Silic One on the hull is 2 years.
How to
From basic explanations to high end tricks of the PRO's, Hempel bring useful tutorials of the yacht painting process. If in doubt, check this section out, we have just what you need.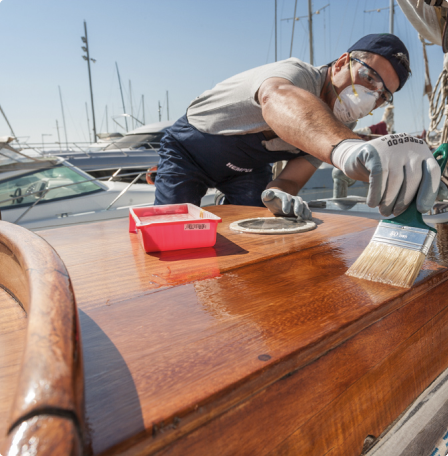 Tell us where you are or navigate on the map. You will find a Hempel retailer nearest to you.