New Hempaspeed TF is a perfect fit for pleasure boats sailing on lakes and rivers, for regatta sailing boats, racing boats and trailer boats, especially for areas where restrictions do not allow use of biocides. 
It is extremely easy to use and apply and it shows great success in fighting off fouling. Despite being very new to the market these facts have already attracted the attention of many distributors.
In our opinion, Hempaspeed TF is a very practical solution, because the coating is just as mechanically resilient as conventional antifoulings, is also thin and easy to apply with a roller.


Peter Wrede / Yacht Refits / www.yachtlackierung.de / 31/03/2022
The newest technology in Hempaspeed TF combines the best of traditional tough thin-film coatings with Hempel's patented hydrogel fouling release technology, and creates a fusion hybrid antifouling that is completely biocide-free. It has all the qualities of a robust hard antifouling with an ultra-smooth finish and is suitable for use in all waters (both salt and fresh waters, lakes and rivers). 

If you would like to have more technical information visit Hempaspeed TF product page.

Original article text can be seen on this LINK.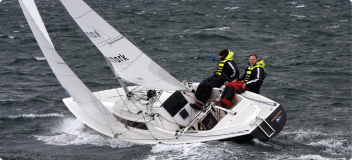 Silic One Reference List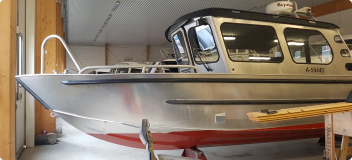 Get Inspired by Kari ''Ruffe'' Nurmi and Switch to Silic One!